The path of dentistry is one full of trials and tribulations. Before you even step foot in its waters, there are several hurdles you'll have to face. Getting into dental school requires early preparation, both physically and mentally. After all, it's not a career for the faint of heart.
If you dream of becoming a dentist one day and making the world brighter one set of teeth at a time, keep reading this article. This brief guide will help make your dental school journey less challenging.
1. Mind Your Grades
Much like getting into any top university, having excellent grades as an aspiring dentist is essential. Most dental schools require incoming students to have a particular grade point average (GPA). Hence, you must keep your grades up as early as high school and continue until college.
However, GPA and school ratings differ depending on where you look. Some of the most renowned dental schools in the country may only need their students to have a GPA of 2.75. Yet others that are higher up on the list could require a GPA of 3.4 and above. Often, those that need higher GPAs from students only accept a slim percentage of new enrollees. Thus, applications can become cutthroat, and your choice of school could make or break your dream.
While it's still early, do your best in school. If you believe your current marks aren't up to par, try pushing your grades up. You can hire a tutor or join a study group, preferably one with like-minded individuals hoping to take up medicine or dentistry. Otherwise, you could browse all the possible dental schools that accept students with a lower GPA.
2. Join STEM-Related Extracurriculars
If you're still in high school, now's the perfect time to widen your worldview and add to your skill set. Your campus may offer extracurricular clubs or activities on the Science, Technology, Engineering, and Math (STEM) strand. Examples of these would be math and science Olympiads, coding clubs, or volunteering as a tutor. Try any of them out as they're a huge plus once you're filling up your dental school applications.
Even if you've already graduated or are close to getting your high school diploma, you still have time to beef up your experience in college. Tertiary education usually offers more opportunities for students taking a pre-med or pre-dental track. In addition, it's easier to find mentors and other professionals in your chosen field when you're in college. With helpful advisers and a new roster of skills on your belt, you'll have one less hurdle in getting into your dream dental school.
3. Get Your Bachelor's Degree
Before you send in your dental school application, you must finish your undergraduate degree. It's recommended that you take a course related to dentistry. Taking up pre-dental coursework may lead you to the prerequisite classes needed once you enter dental school.
Additionally, some dental schools may require potential students to complete a minimum number of science classes before enrolling. Thus, while working on your undergraduate degree, consider taking subjects in science or medicine. These include but are not limited to the following:
General and organic chemistry
Biology
Physics
Biochemistry
Math
Psychology
Depending on the school, you might have to complete certain hours or credits in these courses. Therefore, whether you're a first-time college student or not, you must have discipline and attend your classes. When in doubt, ask for guidance from your academic adviser. Formulate a feasible plan for you to follow during your undergrad years and after getting your degree.
4. Shadow Veteran Dentists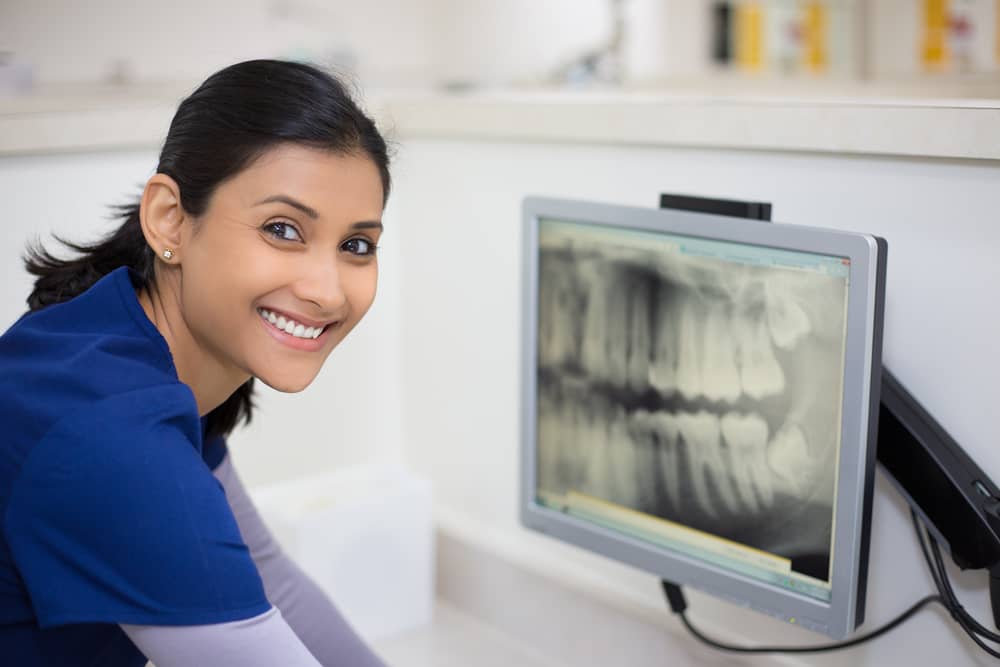 Getting into dental school can be challenging. In fact, before you even apply to one, you may need to have experience in the field. Where do you find such an opportunity if you're still an undergrad? Look no further than shadowing.
Job shadowing is practiced in many fields and careers, especially in medicine. As the shadow, you informally learn the ropes of your chosen path by watching professionals do their job. You can do this by tapping into your neighborhood or family dentist. They could also refer other dentists in their circle for you to shadow them. The more veteran dentists you shadow, the better.
When you have the chance to shadow, seize it. Several dental schools require applicants to have at least 100 hours of job shadowing multiple dentists. Also, consider joining pre-dental mentoring and preparatory programs. These programs may be held every summer, during which you should have free time to join.
5. Read And Practice
If you genuinely believe dentistry is your career path, you'll spend countless hours studying the field. Hence, reading books and magazines about being a dentist can improve your knowledge before entering dental school. Additionally, the time you spend reading improves your comprehension skills which are vital in a dentist's job.
Aside from that, it pays to get some practice controlling your hands. Dentistry requires precise hand movements to check a patient's teeth correctly and do the necessary treatments. Thus, to give your hands more exercise, try knitting or playing a musical instrument. Any activity that lets you improve wrist flexion is beneficial once you enter dental school.
6. Take The DAT
The Dental Admission Test (DAT) is a requirement you must take before entering the dental school of your choice. This step is the most important one on your path to becoming a full-fledged dentist.
Most aspiring dentists typically take this test after their junior year in college. You can submit your application to your chosen school before taking the test. However, most schools will only consider your application complete with your DAT scores.
The DAT takes about four hours to finish and is broken down into four sections which are:
Survey of natural sciences (100 questions)
Perceptual ability (90 questions)
Reading comprehension (50 questions)
Quantitative reasoning (40 questions)
It's all right if you don't pass on the first try. You can have a second and a final retake 90 days after the first. You're good to go if you get a score of 19 and above, which is the average for most dental schools.
7. Choose Your Schools Properly
As mentioned, some schools may require a high GPA, and others don't. The same goes for DAT scores. Only some people can receive high DAT marks, which is understandable. Hence, you must have a list of schools ready if your grade differs from what you expected.
As a precaution, you should have a list of reach, target, and safety schools, preferably 15 in total. Your ratio may look like this:
Two to four reach schools, if your GPA and DAT are below the average
Eight to twelve target schools, if your GPA and DAT are near the average
Three to five safety schools, if your GPA and DAT are above the average
Remember to prepare documents, such as your recommendation letter and your admissions interview. Don't hesitate to ask your adviser for guidance if you need a hand.
Conclusion
Dental schools are getting more competitive each year. But with thorough preparation, you'll find one and achieve your dream of becoming a dentist. Just stay calm and enjoy the process. There are also people willing to help you, so don't be shy to accept their assistance when the journey gets rough.